Charles Gambetta
---
Biography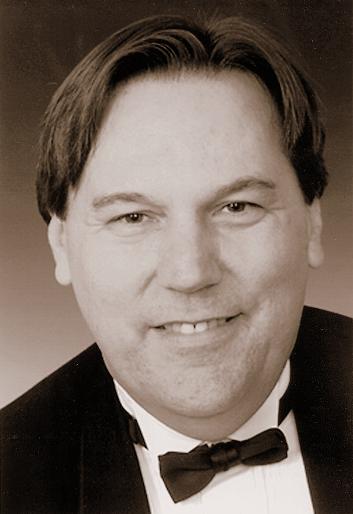 Charles Gambetta is among those rarest of artists who demonstrate mastery and artistic excellence in virtually every area of musical endeavor. An inspiring conductor, accomplished composer and arranger, virtuoso performer, successful program administrator, master teacher and published author, he has amassed an impressive list of accomplishments in academia and on the concert stage.

He began his conducting studies with Ansel Brusilow in 1974 at the University of North Texas where he was also Associate Conductor and Arranger for the renowned One O'clock Lab Band. After completing his undergraduate studies at California State University Hayward, he served as Double Bassist and Arranger with the United States Military Academy Band at West Point. Following three years of distinguished military service he continued his education, earning a Master of Arts degree from Teachers College, Columbia University and a Doctor of Musical Arts degree in orchestral conducting from the University of North Carolina at Greensboro.

As Founder and Music Director of the Young American Symphony Orchestra, a fellowship program for emerging orchestral musicians, Dr. Gambetta helped young performers bridge the gap between a college/conservatory education and a career in professional music. Concurrent with his doctoral studies he served as Music Director of the Greensboro Symphony Youth Orchestra and Assistant Conductor of the Greensboro Symphony Orchestra, the Fayetteville Symphony (NC) and the Philharmonia of Greensboro.

His guest conducting engagements include appearances with the Hudson Valley Philharmonic, the United States Military Academy Band at West Point, the Fayetteville Symphony, the University of North Carolina at Greensboro Symphony Orchestra and Opera Theatre and the Philharmonia of Greensboro. He has appeared internationally with the Philharmonic Orchestra "Mihail Jora" of Bacau, Romania, the National Orchestra of Ukraine, the Rome Festival Orchestra, the Varna State Philharmonic and the Catania International Festival Orchestra in Sicily.

Dr. Gambetta has been a member of the music faculty at Greensboro College since 2002 where he teaches applied double bass, music appreciation, jazz appreciation and orchestration. He is also on the string faculty at Guilford College and Elon University, and he continues to maintain an active career as a double bassist as his schedule permits.

Recognized around the world for his ground-breaking research in conductor training, Dr. Gambetta is the creator of the Embodied Conducting™ method, a revolutionary movement-centered curriculum for conductors based on the principles of Laban Movement Studies. His publication credits include articles for the Journal of the Conductors Guild, the College Orchestra Directors Association Journal, the Journal of Laban Movement Studies and TRIAD (published by the Ohio Music Educators Association). He has presented his work at the 2006 Laban for the 21st Century Conference in Bratislava, the 2008 Laban International Conference in London and the 2008 Laban/Barteniff Institute of Movement Studies Symposium. He also made presentations at the 2010, 2012 and 2015 CODA Conferences, and he was a master clinician for the CODA Student Conductor Workshop at the 2010 Atlanta Conference.

An appointment to the Artist Faculty of the International Institute for Conductors in 2007 gave him the opportunity to share his innovative teaching methods and unique approach to conducting with students from North and South America, Europe, Australia and Asia. During his tenure annual enrollment has increased from 6 to 25, and the International Institute has earned a reputation as one of the world's leading conductor training programs.

An award-winning composer and arranger, Dr. Gambetta is equally at home composing music for groups large and small in a variety of idioms and genres. Whether writing for symphony orchestra, concert band or jazz orchestra, his original compositions and definitive arrangements and orchestrations have consistently captivated audiences and performers alike. The world premiere of "Heroes and Peace Makers," his most recent composition, was presented by the US Army 1st Armored Division Band in Iraq. The audience of Iraqis and Coalition troops received the piece so warmly that it was added to the band's repertoire for its final tour of Iraq.


---